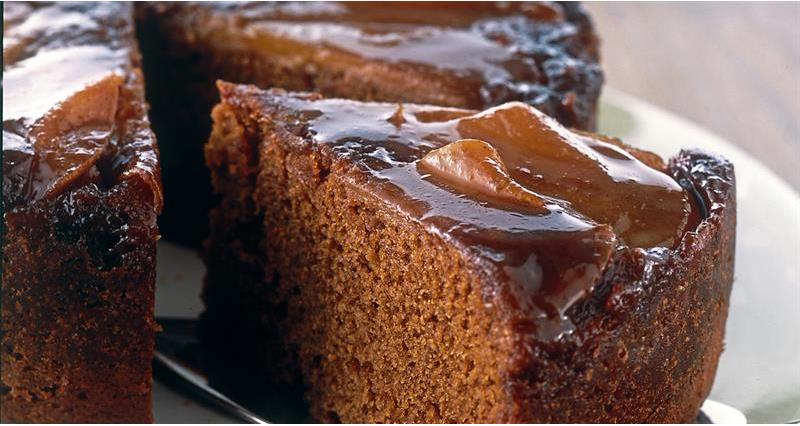 Serves: 8
Preparation time: 30 minutes
Cooking time: 60 minutes
Ingredients
170g self-raising flour
1 tsp ground ginger
half a level tsp of grated nutmeg
half a level tsp of cinnamon
pinch salt
2 eggs, beaten
2 tbsp black treacle
85ml milk
85g butter, softened
145g muscovado sugar
For the topping:
60g butter
60g muscovado sugar
1–2 pears, peeled and sliced
Method
Preheat the oven to 180°C/fan 160°C/350°F/gas mark 4.
Grease and line an 18cm cake tin.
Sift the flour, spices and salt into a bowl.
Mix the eggs, treacle, milk, butter and sugar and beat into the flour.
In a separate bowl, cream the butter and sugar together.
For the topping: spread the mixture around the bottom of the cake tin. Arrange the pear slices on top.
Pour the flour mixture over the pears and smooth over.
Bake for 45–50 minutes, then stand for 10 minutes and invert. Serve warm with cream or custard.
---
NFU Countryside has put together a fantastic collection of recipes for our recipe book called 'Countryside Kitchen.' The book, which contains recipes and some of the stories behind the growers of the raw ingredients retails at £15.95 plus P&P. Members can buy the book for £7.95 plus P&P.
Buy your copy here