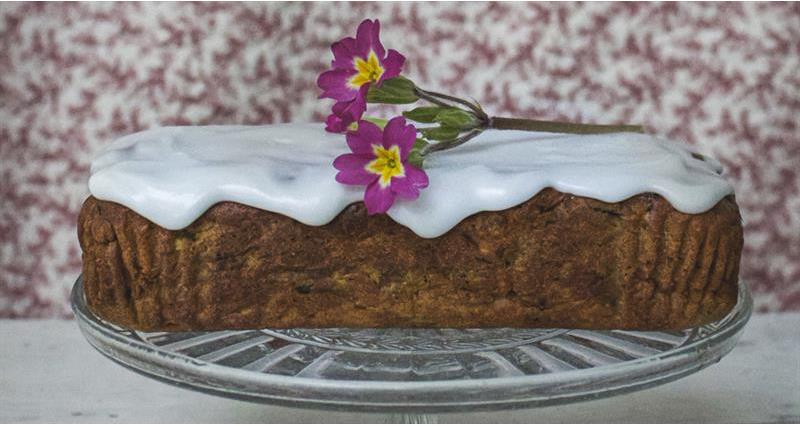 A great cake to make with the vegetables in the bottom of the fridge or from pickings from the vegetable garden. For this cake, Miranda Gore Bowne uses the egg yolks left over from baking a pavlova, but it can also be made with two whole eggs instead, if that's easier.
Ingredients
80g unsalted butter, softened
80g soft brown sugar
30g honey
A pinch of cinnamon
1 carrot, grated, no need to peel
1 courgette, grated, no need to peel
1 apple, grated, no need to peel
4 egg yolks (or 2 whole eggs)
2 tbsp of crème fraiche or plain yogurt
200g self-raising flour
A pinch of salt
For the icing:
150g icing sugar
A few teaspoons of lemon juice
If running low on supplies, dust with icing sugar instead.
Method
Preheat the oven to 180 degrees.
Cream together the butter, sugar, honey and cinnamon.
Add the egg yolks and creme fraiche and cream together.
Gently mix in the flour and salt and then the grated carrot, apple and courgette.
Scrape into a lined loaf tin.
Bake in the preheated oven for 35-40 minutes.
Sift the icing sugar into a large bowl and then stir in the juice a little at a time until smooth enough to spread, but not too runny!
Spread on top of the cake once it has cooled a little.