This month our Back British Farming campaign hit the newsstand, taking centre stage in The Sun newspaper as we teamed up with Colman's to encourage the public to eat quality British meat.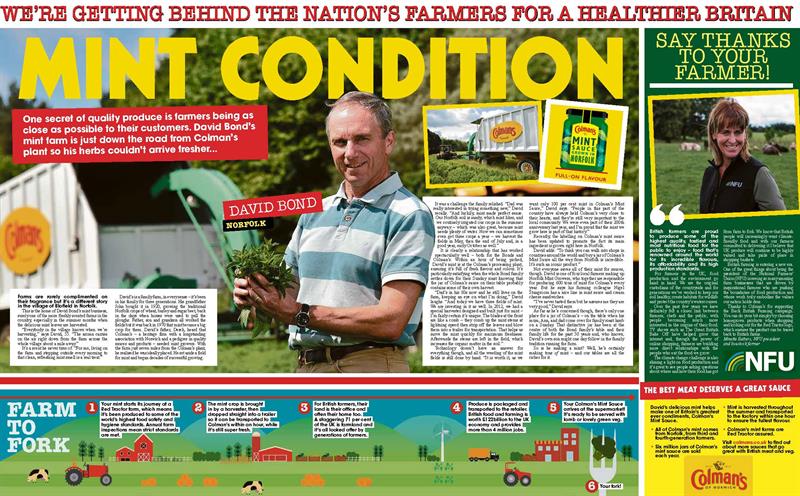 Imagine your lamb without mint sauce, or your beef without mustard. These condiments complement quality British meat to bring out their best flavours, which is why we joined forces with Colman's in their campaign to back British meat.
Colman's produces 10 million jars of mustard and six million jars of mint sauce every year, along with 21 million jars of other fish and meat sauces, but none of these are eaten on their own – they all need a partner on the plate and there is none better than quality Red Tractor British meat.
To encourage the public to support, seek out and consume more quality British meat, British livestock farmers and the Back British Farming message took centre stage in The Sun newspaper every Saturday throughout November.
The partnership helped to amplify Back British Farming messages around provenance and high animal welfare standards and highlighted that British meat is full of flavour and hasn't travelled miles to get from field to plate. The message is British meat needs Colman's – and it needs British meat.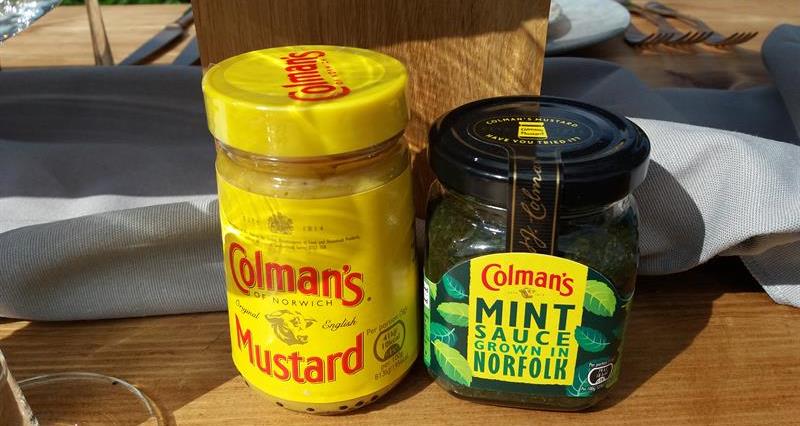 But what exactly goes into making the mustard and the mint, the mainstays of Colman's' cupboard? Let's meet the British growers behind those classic Colman's condiments and the livestock farmers who put the lamb and beef on your plate.
Michael Sly, mustard seed grower from Cambridgeshire You can't mistake the taste of English mustard – that tongue-tingling heat that's packed full of flavour and goes so well with a joint of roast beef (or spread across the leftovers for sandwiches the next day).
Next time you enjoy a dollop, remember you have Michael Sly to thank. His family have been growing brown mustard seeds on the sweeping Cambridgeshire fens for the past 120 years – and every last one of them has gone into Colman's mustard.
"On our farm we grow Sutton variety brown mustard seeds, which add pungency," Michael explains. "White seeds add the heat. When you mill them into a fine flour and mix them together, they produce that fantastic, thunderous flavour that we all love."
Michael, 51, is supremely proud of the product he produces. "English mustard is the essential hot mustard," he says. "In the Victorian era, Mr Colman himself used to come to a hardware store in nearby Wisbech to sample the local mustard seeds."
Michael's seeds are planted in September and harvested in the last week of July, when the air is filled with the fragrant smell of mustard. After being harvested, the seeds are airblown and sometimes dried to keep them in perfect condition before they're cleaned.
"Imagine a large, long washing machine drum turning very slowly," Michael says. "We pour the seeds in at one end and they come out at the other with any oversized seeds, weeds and pieces of husk filtered out."
Michael's family has farmed the fenlands here in Cambridgeshire over two centuries, going back further than he can trace. So as a boy he knew there was only one job that he wanted to do.
"It felt like such an adventure seeing our lorry leaving the farm loaded up with seeds after the harvest and heading for the Colman's factory in Norwich," Michael says. "It seemed such a long way away. I was never allowed to go – of course I am now, though!"
That bright-yellow colour and tonguetickling flavour is unique to English mustard.
"Even though a huge part of my life revolves around the stuff, I never tire of it," he smiles. "If the family goes out, we'll ask for English mustard and have a taste test to work out whether it's Colman's as we just love that punchy heat," Michael says.
"Some people say I'm obsessive – I call it a passion."
David Bond, mint grower from Norfolk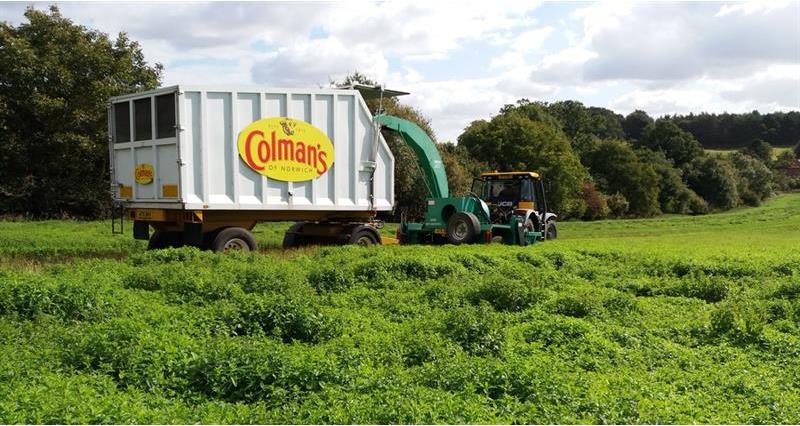 Farms are rarely complimented on their fragrance but it's a different story in the village of Blofield in Norfolk.
This is the home of David Bond's mint business, surely one of the more freshly scented farms in the country, especially in the summer months when the delicious mint leaves are harvested.
"Everybody in the village knows when we're harvesting," says David. "The aroma carries on the air right down from the farm across the whole village about a mile away."
David's is a family farm, in every sense – it's been in his family for three generations. His grandfather John bought it in 1920, growing the traditional
Norfolk crops of wheat, barley and sugar beet, back in the days when horses were used to pull the ploughs. Father, son and grandson all worked the fields but it was back in 1970 that mint became a big crop for them. David's father, Derek, heard that Colman's – a heritage firm with a longstanding association with Norwich and a pedigree in quality sauces and products – needed mint growers. With the farm just seven miles from the Colman's plant, he realised he was ideally placed. He set aside a field for mint and began decades of successful growing.
It was a challenge the family relished. "Dad was really interested in trying something new," David recalls. "And luckily, mint made perfect sense. Our Norfolk soil is sandy, which mint likes, and we routinely irrigated our crops in the summer anyway – which was also great, because mint needs plenty of water. Now we can sometimes even get three crops a year – we harvest the fields in May, then the end of July and, in a good year, early October as well."
Within an hour of being picked, David's mint is at the Colman's processing plant, ensuring it's full of fresh flavour and colour. It's particularly satisfying when the whole Bond family settles down for their Sunday roast knowing that the jar of Colman's sauce on their table probably contains some of their own harvest.
Jacob Anthony, livestock farmer from Glamorgan, Wales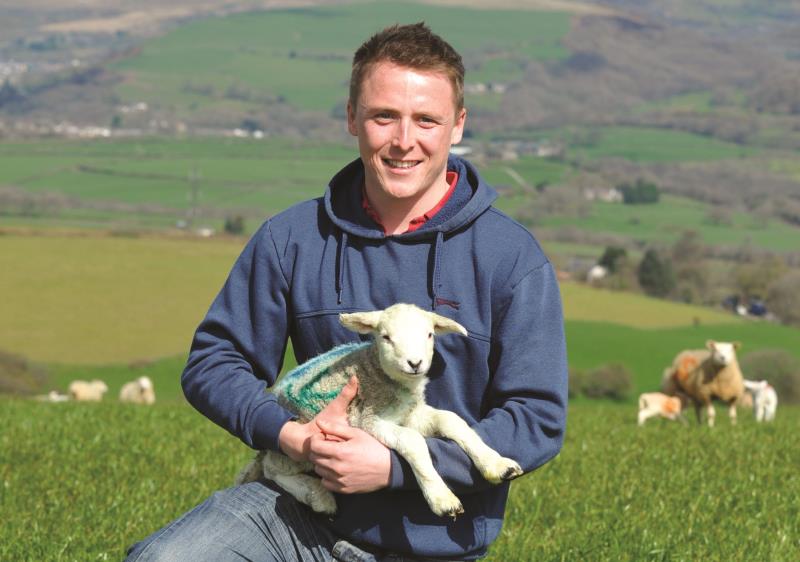 The rain-swept hillsides of Cwm Risca Farm in south Wales are swathed in lush blankets of green clover and dotted with sheep enjoying a hearty meal.
"In this part of Wales, we have a lot of rain, which means we can grow fantastic grass," says sheep farmer Jacob Anthony. "You won't find it much greener anywhere else, and I'm a huge believer in leaving the animals to enjoy it. Whenever we can, we let our ewes lamb outside, to keep things as natural as possible."
Cwm Risca has been in the Anthony family since 1926 – and today Jacob, 26, lives in the farmhouse with his parents Peter and Emma, younger sister Tabitha, and grandfather David, who was awarded an MBE for services to agriculture.
"My grandfather is 87, but still farms every day, doing what he loves," Jacob says. "There's something special about farming – it's not a job, it's a way of life. When I was little, I spent every waking hour I could on the farm with my father or grandfather. Since I could walk and talk, there's nothing I've wanted to do but follow in their footsteps."
The most important part of his job is keeping his animals fit and healthy. "Something we do better in the UK than anywhere else in the world is looking after our animals. We're hugely proud of our high welfare standards, which we take very seriously," he says. "If a lamb is orphaned at birth, we have to hand-rear them on a bottle. When you're feeding a lamb three or four times a day, you give them a name. Then you get emotionally attached and they become part of the furniture.
"We often end up keeping them as pets. It's not great for business, but you've got to have some heart in this job, otherwise you shouldn't be doing it. And what's a couple of extra sheep to keep when you've already got a thousand?"
Jacob is committed to preserving his farm and its land for generations to come. "I want my grandchildren to be farming here, and to make sure Cwn Risca will be sustainable for future generations. We farm with the land in mind – there are certain fields where we won't spread fertiliser, we fence off hedgerows and woodland to protect them, and have planted a lot, too.
"When the sun's gleaming and you see lambs frolicking around, when you get to work with your family in this beautiful countryside – that's when you look around and think, 'This is what everything is for.' It makes it all so worthwhile."
Richard Findlay, livestock farmer from North Yorkshire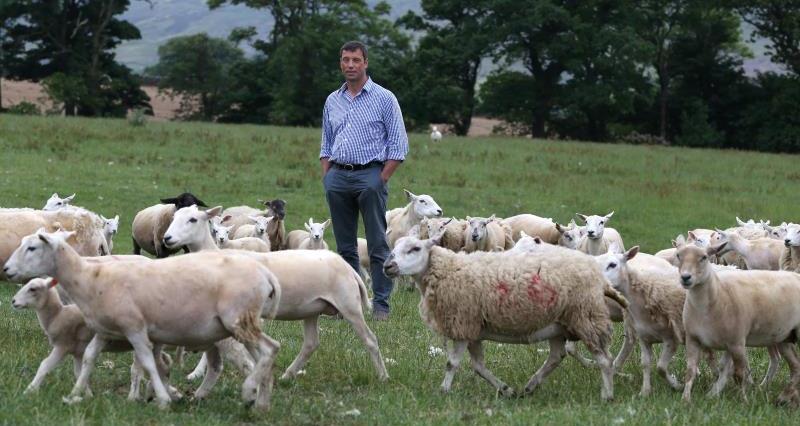 A national park might be an unusual place to find a farm – especially one located on the sweeping hills of the North Yorkshire Moors. But sheep farmer Richard Findlay, 51, wouldn't have it any other way.
"I love my job, and one of the benefits of being a farmer is that your office is this beautiful countryside – and we're really proud of where we work," Richard says. "Sheep grazing has happened on these moors for centuries, and has created a unique landscape."
Quarry Farm's 1,100 Cheviot Cross sheep – which are particularly suited to this kind of terrain – graze on 1,250 acres of heather moorland, spending summers roaming the hills, nibbling on plants, and winters enjoying the kale and brassicas Richard grows to feed them.
Richard's father, a first-generation farmer, came to Quarry Farm when Richard was just two years old. He remembers helping out with the animals before he went to school.
"I was only eight, but I'd feed the chickens, collect eggs or let the calves out to the water trough early in the morning," he says. "I learnt to work with the environment, not against it, which is an important part of being a farmer."
Looking after the countryside with his family is one the most rewarding things about farming life for Richard.
"The vegetation we grow also provides a habitat for other wildlife – the fields will be covered in blackbirds, thrushes and sparrows, especially on chilly, frosty mornings," Richard says. "It can be quite unforgiving out here, so the birds, rabbits and hares benefit too."
Richard's passion for his job is clear – and he firmly believes that well cared-for animals make for tastier meat. "If they're content and well fed, the animals will thrive, so it's in our interests to do our absolute best for our livestock," he says. "The more you look after them, the more they'll look after you."