Above: NFU President Minette Batters takes the opportunity to thank the public for their support with food standards and explains why we're at a pivotal moment and continue to need your help.
We're inviting MPs, farmers, and members of the public to throw their weight behind Back British Farming Day, to celebrate our British food and farming industry.
Now in it's fifth year, this iconic day is an opportunity to celebrate British farming values and highlight its importance to the UK economy. We will be reminding politicians that British food and farming contributes over £120 billion to the UK economy each year and employs four million people.
This year it gives British farmers an opportunity to promote their commitment to high production standards, building on the success of the NFU's food standards campaign, which has been backed by over a million people. Thank you to everyone who got behind the campaign.
This autumn will be a critical time for British food and farming as the Agriculture Bill returns to the House of Commons to be passed into law, and trade negotiations continue with countries across the world. There has never been a more important time to highlight the crucial role farmers play in feeding the nation and caring for the countryside.
Six ways to get involved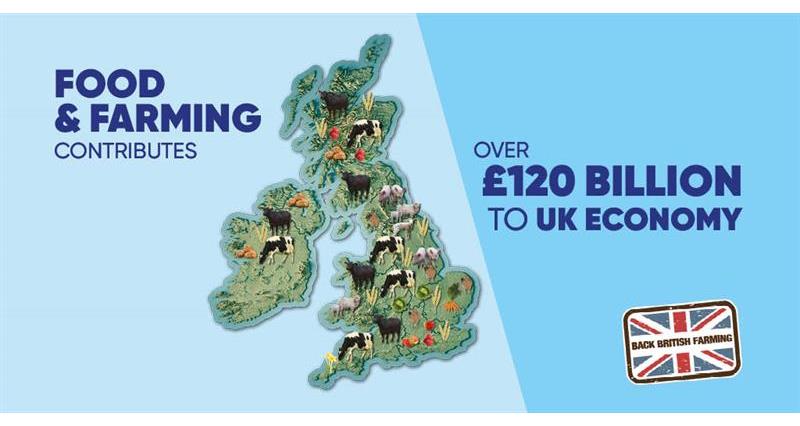 Use the Back British Farming Day 'twibbon' to add to your profile picture on Twitter. You can also change your Facebook profile picture here.
Join our Back British Farming campaigners Facebook group to hear the latest on the campaign and how you can get involved.
Join our Facebook event for Back British Farming Day to stay up to date and ensure you have access to all of our Back British Farming resources.
Tag your MP in your Twitter post and remember to use #BackBritishFarming.
Take a look at these six reasons to Back British Farming and share them throughout #BackBritishFarming day on your Twitter, Instagram and Facebook pages.
See if you can spot your MP wearing a wheat-pin badge on 9 September in the House of Commons and say thank you on social media.
British farmers - setting the standards
The NFU has produced a new report that outlines why it is so important for MPs to champion British farming values over the coming months. British Farming: Setting the Standard gives examples of British farmers' high standards in areas such as traceability, animal welfare, plant health and the environment. It makes clear that future trade should celebrate and promote our high standards, rather than undermine them. Click on the report below to read it in full.