Have you seen British farming on the big screens? TV ads from Red Tractor, Department for Dairy Related Scrumptious Affairs and Aldi are doing a great job of promoting British farmers, who are proud to produce your food to world-leading standards.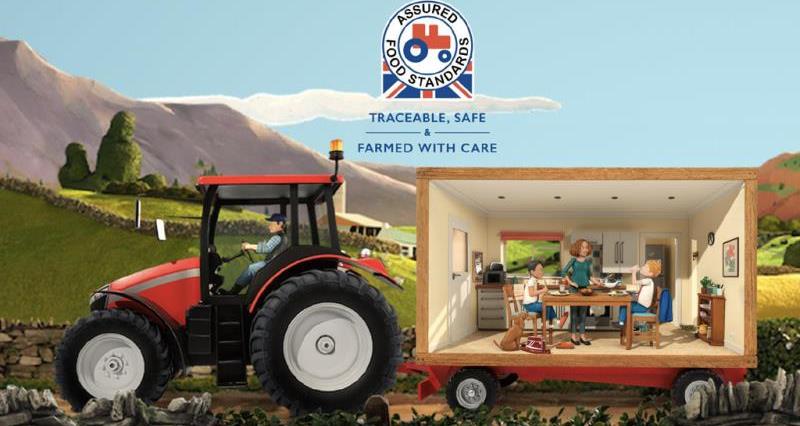 British farmers are proud to produce our food and deliver high quality, tasty and affordable food to world-leading standards. A lot of time and resource is invested by farmers in maintaining high standards of health and welfare for their animals. ?
British food is produced to some of the highest standards in the world, underpinned by assurance schemes like the Red Tractor which allow you to trace your food from farm to fork. When you buy food for yourself or your family, you want to be able to trust that it is safe and produced to high standards.
Red Tractor is a world leading farm and food assurance scheme, and makes sure that everyone using the logo applies rigorous standards of food safety, hygiene and animal welfare. The logo can be found on millions of food items sold in supermarkets and restaurants across the country. There are 46,000 farmers in the UK who are members of the Red Tractor scheme and adhere to the standards required. The scheme itself covers the whole supply chain from farm gate to supermarket shelf giving us all confidence about what we eat.
Have you seen these messages on the big screen?
In case you've not yet seen, Red Tractor, the Department for Dairy Related Scrumptious Affairs (AHDB) and Aldi have all had adverts running recently to promote the importance of buying British.
Aldi Great British Roast Advert
Red Tractor
Department for Dairy Related Scrumptious Affairs