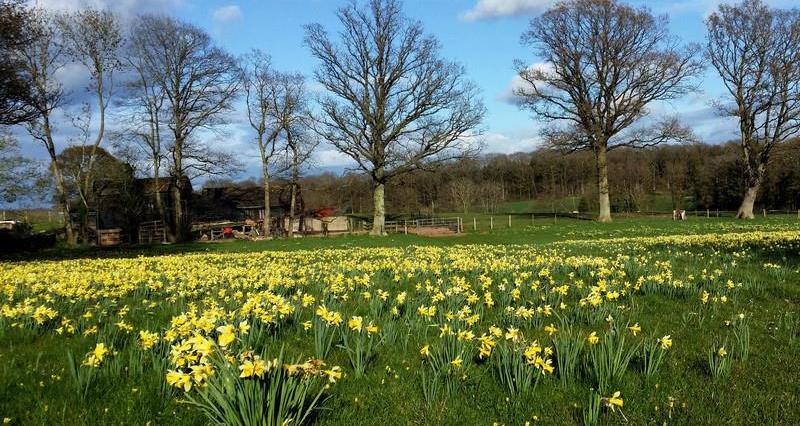 The Wild Daffodil Festival is once again planned for 2017 in the villages of Kempley and Oxenhall in Gloucestershire.
Visitors can expect a wide range of activities in March and April across the two villages.
The programme includes two major weekend events with organised walks, trips on the 'Daff & Ride' bus, luscious daffodil lunches and teas and exhibitions in the local churches. Free parking is available at the local venues.
In 1975, four Kempley ladies decided to organise teas on a specific weekend to raise money for the local church to coincide with the native daffodils in the area coming into bloom. The event took off and later became known as the Kempley Daffodil Weekend and its success has continued thanks to the community helping out in a variety of roles.
Each year the public is invited to come along to see the wonderful displays of daffodils in the local woods and fields, some of which are designated Sights of Special Scientific Interest (SSSI).
In addition to the weekend, throughout March and April walks can be arranged.
The weekend takes place at Kempley Village Hall from 10.30am-5pm on 18-19 March 2017.
There will be Homemade refreshments, home produce stalls, plant stall and raffle.
There are free guided walks, so bring good walking shoes:
10-45am Secret Valley walk (4 miles)
11-00am Daffodil Way (6-7 miles) – Bring Packed Lunch
2-00pm Local History Walk (1 mile)
The free 'Daff & Ride' bus to see the sites at roughly 30 minute intervals.
:: Further details can be found here: daffs.org.uk